Lawn Care Fulham sw6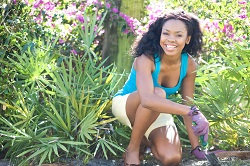 Gardening Services in Fulham, SW6
Gardeners Fulham is the go-to garden maintenance and landscaping service in SW6. Our friendly and knowledgeable staff are here to help you create a beautiful outdoor space that you can enjoy all year round. We specialize in lawn planting, grass cutting, irrigation systems, turf installation, garden clearance and much more. No job is too difficult for us - just let us know what you need and we'll be happy to provide you with advice and a free quote.
The Benefits of Professional Gardening
When you choose Gardeners Fulham, you don't have to worry about wasting time, money or energy on DIY gardening projects. Not only do we guarantee top quality work at great prices, but we also use environmentally friendly products and practices. Furthermore, our experienced team will make sure that your garden is well taken care of - meaning no more weeds, overgrown bushes or dead lawns! All in all, our services are designed to help save you time, money and effort while also giving you the beautiful garden of your dreams.
Why Choose Us?
Gardeners Fulham provides reliable gardening services throughout the SW6 area. Our professional staff has years of experience in garden maintenance and landscaping, so you can rest assured that the job will be done right each time. We guarantee that our prices won't be beaten by any of our competitors either - so it's the perfect win-win situation!
Get Started Today
If you're ready to take your outdoor space to the next level then contact Gardeners Fulham today! Just give us a call on
or shoot us an email and we'd be happy to provide you with a free assessment and quote. Let us show you why we're the most trusted gardening service in the SW6 region - give us a call today!