Please fill out the details
we will get in touch
Reshape Your Garden in SW6 with the Most Experienced and Professional Gardeners Fulham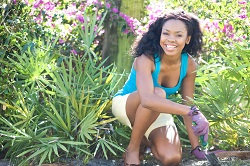 The SW6 region is quickly becoming aware of Gardeners Fulham as one of its top gardening companies. Our gardening services are second to none in the SW6 area. We can provide one-off sessions, giving your garden a quick spruce up, or we can come and visit regularly, giving your outdoor space what it needs. From lawn planting to weed control, you'll struggle to find another company in the area with as many options as us! Book an appointment now for amazing results!
Is Your SW6 Garden a Complete Mess?
Worried about the state of your garden? Often, home owners or landlords tend to focus on fixing up the house and forget about the garden, and then they discover it's in a dreadful state! That's why, throughout Fulham, we're offering a huge range of services to cater to any garden related concern. If your garden is in need of a major redesign, then our landscape gardeners SW6 can help. If maybe you've got a large expanse of grass that needs some care, we have a range of lawn maintenance and grass cutting options that can resolve the problem. Whatever you need to get your garden back up to scratch, we are sure to be able to deliver!
Is Your Garden Ready for Summer?
Summer can be a wonderful time to spend those warm glowing days in the garden if you live in the SW6 district. However, are you worried that your garden isn't quite the summer haven you'd like it to be? We've employed a team of highly experienced and talented Fulham gardeners who are on hand year round to give advice and apply their expertise to transform your garden. All or services come at great prices, too. We can follow up the garden landscaping with further maintenance options to keep your garden in pristine condition.
Do You Lack the Time or Money to Take Proper Care of Your Garden in Fulham, SW6?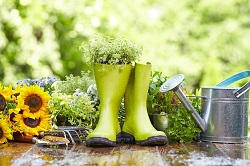 Many people have high ambitions for their garden but are never quite able to carry them out due to lack of time or money. That's why we can offer fully comprehensive packages in the SW6 region that can make your gardening dreams come true at highly affordable prices. We pride ourselves on offering services such as landscape design, planting and Fulham garden clearance at such low prices. We can even provide regular ongoing maintenance, so that you don't have to fret about the upkeep of your garden. We can provide the experience, skill and labour to ensure you have the dream garden you've always wanted without breaking the bank.
Gardeners Fulham Are the Best Solution for Any Garden, Even the Most Bizarre Ones!
The gardens in the SW6 area that we offer our premium gardening services to are of all shapes, sizes and conditions. If you're worried that your garden will be too tricky for our team to deal with, then there's no need to worry! Our skilled professionals can work with any kind of garden and transform it into your ideal space. We've specialised in landscape gardening to modify the layout of gardens, making them easier to navigate and manage. After we've had a look at the overall layout, we can then provide lawn mowing and other services to keep the beautiful state of your newly redesigned garden.
Place Your Trust in Gardeners Fulham!
We have been working on hard-to-access gardens, oddly shaped gardens, gardens on slopes and very tiny gardens too. If you live in Fulham, we are ready to take on the challenge of any kind of garden! We have a huge range of gardening services available. We can also offer one-off packages for garden clearance and planting, if that's what you need. We're happy to come, have a look and assess your garden to determine what needs to be done. Our talented teams are qualified and skilled at their craft, so they'll guide you through the process easily. Call Gardeners Fulham today for some expert advice and a free quote!


Save
Save
testimonials
what customers say
Fulham Gardeners is the best patio cleaning team I've ever used. I love the way my patio looks now.
Cheryl Wallis
I could not be more thrilled with Garden Designers Fulham! On a suggestion from a friend, I decided to hire them to do some lawn mowing at my garden. They did a terrific job and will be handling all of my lawn care needs from now on.
Kathryn Webber
I would highly recommend Gardening Services Fulham to anyone in need of any type of gardening services.
L. Plint
The hedge pruning service from Garden Clearance Fulham was quick and simple. It was a stress-free service, exactly what I wanted.
K. Walcott
I called Gardeners Fulham the other week. Nothing was too much trouble for their gardeners. They were extremely hard working and completed a fabulous job.
Caroline B.
The garden care team that arrived to work on my garden really did do just that; they cared for my garden, and the results certainly showed. Landscapers Fulham do what they say. They're a transparent company and have never given me any...
S. Dier
After hiring another landscaping service and being disappointed with their work, I was hesitant to try another. But my neighbour was adamant that Garden Clearance Fulham was very professional. They did not disappoint. My lawn looks...
Ed Howes
When my dad passed all of us kids worked on the house to get it ready and had GardenersFulham take care of the landscaping for us. They were so courteous and professional, I highly recommend them!
Georgia D.
I would definitely recommend Garden Clearance Fulham. The gardening work done has been a cut above and at a good deal, so I am satisfied.
Dorothy Binns
I found the best gardening services available in the capital. I hired them, and am glad that I did...They were fair, crews were nice, no mess and my property looks very good! Thank you GardenersFulham!
G. Clarkson