Please fill out the details
we will get in touch
Reshape Your Garden in SW6 with the Most Experienced and Professional Gardeners Fulham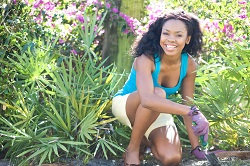 The SW6 region is quickly becoming aware of Gardeners Fulham as one of its top gardening companies. Our gardening services are second to none in the SW6 area. We can provide one-off sessions, giving your garden a quick spruce up, or we can come and visit regularly, giving your outdoor space what it needs. From lawn planting to weed control, you'll struggle to find another company in the area with as many options as us! Book an appointment now for amazing results!
Is Your SW6 Garden a Complete Mess?
Worried about the state of your garden? Often, home owners or landlords tend to focus on fixing up the house and forget about the garden, and then they discover it's in a dreadful state! That's why, throughout Fulham, we're offering a huge range of services to cater to any garden related concern. If your garden is in need of a major redesign, then our landscape gardeners SW6 can help. If maybe you've got a large expanse of grass that needs some care, we have a range of lawn maintenance and grass cutting options that can resolve the problem. Whatever you need to get your garden back up to scratch, we are sure to be able to deliver!
Is Your Garden Ready for Summer?
Summer can be a wonderful time to spend those warm glowing days in the garden if you live in the SW6 district. However, are you worried that your garden isn't quite the summer haven you'd like it to be? We've employed a team of highly experienced and talented Fulham gardeners who are on hand year round to give advice and apply their expertise to transform your garden. All or services come at great prices, too. We can follow up the garden landscaping with further maintenance options to keep your garden in pristine condition.
Do You Lack the Time or Money to Take Proper Care of Your Garden in Fulham, SW6?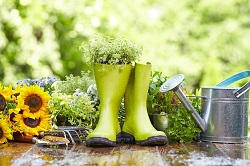 Many people have high ambitions for their garden but are never quite able to carry them out due to lack of time or money. That's why we can offer fully comprehensive packages in the SW6 region that can make your gardening dreams come true at highly affordable prices. We pride ourselves on offering services such as landscape design, planting and Fulham garden clearance at such low prices. We can even provide regular ongoing maintenance, so that you don't have to fret about the upkeep of your garden. We can provide the experience, skill and labour to ensure you have the dream garden you've always wanted without breaking the bank.
Gardeners Fulham Are the Best Solution for Any Garden, Even the Most Bizarre Ones!
The gardens in the SW6 area that we offer our premium gardening services to are of all shapes, sizes and conditions. If you're worried that your garden will be too tricky for our team to deal with, then there's no need to worry! Our skilled professionals can work with any kind of garden and transform it into your ideal space. We've specialised in landscape gardening to modify the layout of gardens, making them easier to navigate and manage. After we've had a look at the overall layout, we can then provide lawn mowing and other services to keep the beautiful state of your newly redesigned garden.
Place Your Trust in Gardeners Fulham!
We have been working on hard-to-access gardens, oddly shaped gardens, gardens on slopes and very tiny gardens too. If you live in Fulham, we are ready to take on the challenge of any kind of garden! We have a huge range of gardening services available. We can also offer one-off packages for garden clearance and planting, if that's what you need. We're happy to come, have a look and assess your garden to determine what needs to be done. Our talented teams are qualified and skilled at their craft, so they'll guide you through the process easily. Call Gardeners Fulham today for some expert advice and a free quote!


Save
Save
testimonials
what customers say
Our experience with Gardening Services Fulham was nothing short of excellent. They put in absolute maximum effort to turn around our overgrown garden! Incredible customer service, reliability and efficiency!
Jim Silvers
There was no letdown when we used Fulham Gardeners for the first time yesterday - their gardeners were right on time, worked hard to refresh our garden post-wintertime, cleared away every bit of debris and ultimately left it with a...
R. Smith
I left their garden landscapers to it on the day and they cracked on and completed everything so quickly. They demonstrated their experience and professionalism. I was very happy with the standard of the work completed.
D. Bassett
Absolutely thrilled with the trimming of my cherry tree, delighted to be receiving sunlight once more. Job done in no time at all, spick and span!
David L.
This one deserves for sure a perfect rating of 5 star for me!! Immediate, sound and exceedingly good results obtained without any bother whatsoever- bad decision not hiring them anytime sooner. Not only that but came prepared by bringing...
Melody S.
It's difficult to imagine how anyone could have bettered the terrific service I received from GardenersFulham - sorting out my abysmally ugly lawn was no issue for their dedicated professionals!
Lorna P.
I'm just in awe of what Landscape Design Company Fulham have achieved for us in the garden - there's now an incredible water feature to enjoy, as well as some lovely lights that create such vibrant colour combinations at night-time.
Donald Richards
GardenersFulham stands out when it comes to landscape work; highly recommended.
Alicia
We installed patio and stepping stones so my semi-disabled wife could more easily move around our garden. The garden design workers were amiable and helpful, ensuring the stones were placed correctly.
Edwin
Fulham Gardeners is the best patio cleaning team I've ever used. I love the way my patio looks now.
Cheryl Wallis